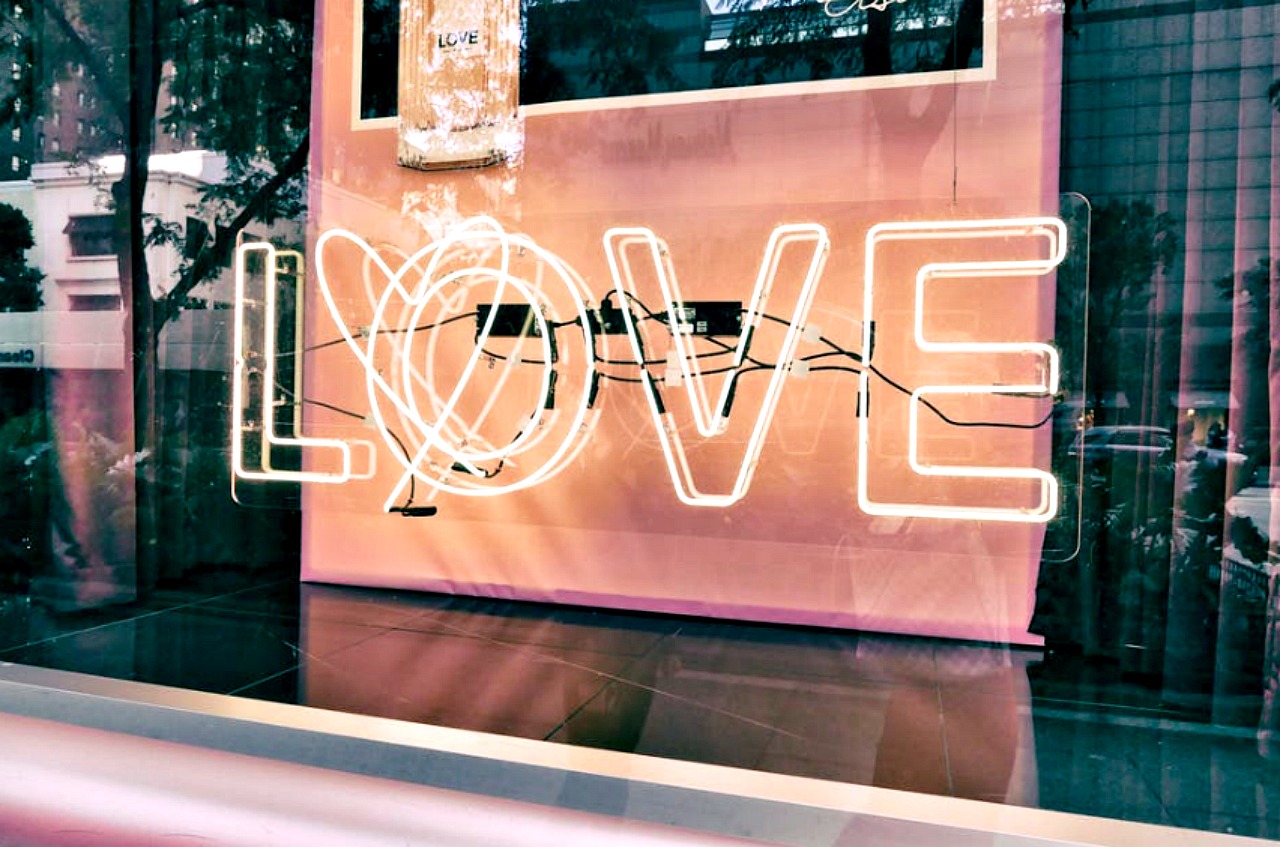 Aww February!! The month of Love! It's also the month of candy and treats, well ok October is probably the month of candy, but February is definitely the month of fun little treats! So I decided to make some fun easy Valentine's Day treats and take you along with me.
So first off you need some supplies. Whatever holiday it is there's a cookie cutter for it lol!! So I got these cute little heart cookie cutters at Michaels. I also got these Welton's candy melts, sprinkles and gel at Michaels. Michaels has the best selection for candy melts and treat decorations. Cookie Cutters Candy Melts Sprinkles Sparkle Gel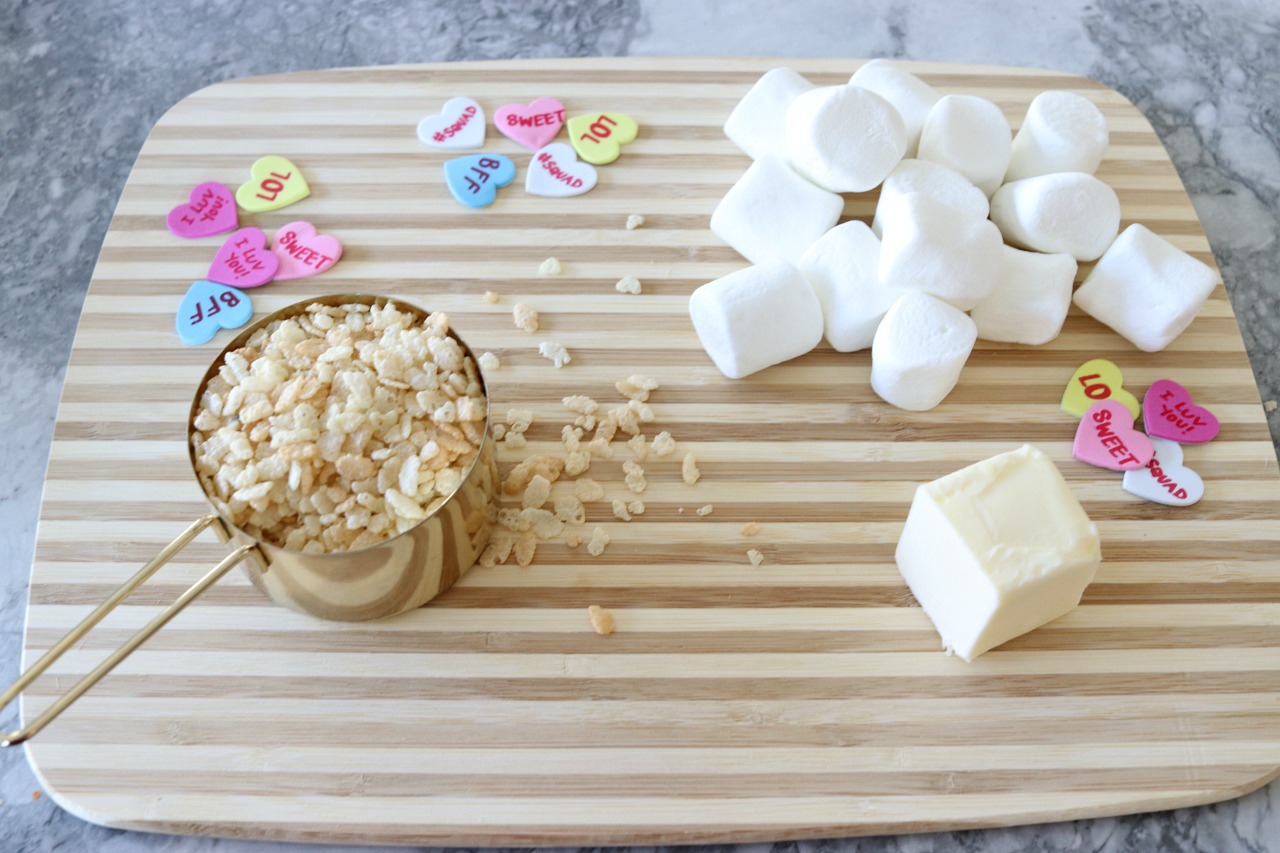 Alright, so we are going to kick things off with the gold standard of holiday treats…. Rice Krispies Treats!! These are fave among my kids and the neighborhood kids. Plus they're pretty easy and fairly in expensive to make. Cutting Board Measuring Cup 
What you'll need:
3 tablespoons butter
1 package (10 oz) Jet-Puffed Marshmallows OR 4 cups Jet-Puffed Miniature Marshmallows
6 cups Rice Krispies cereal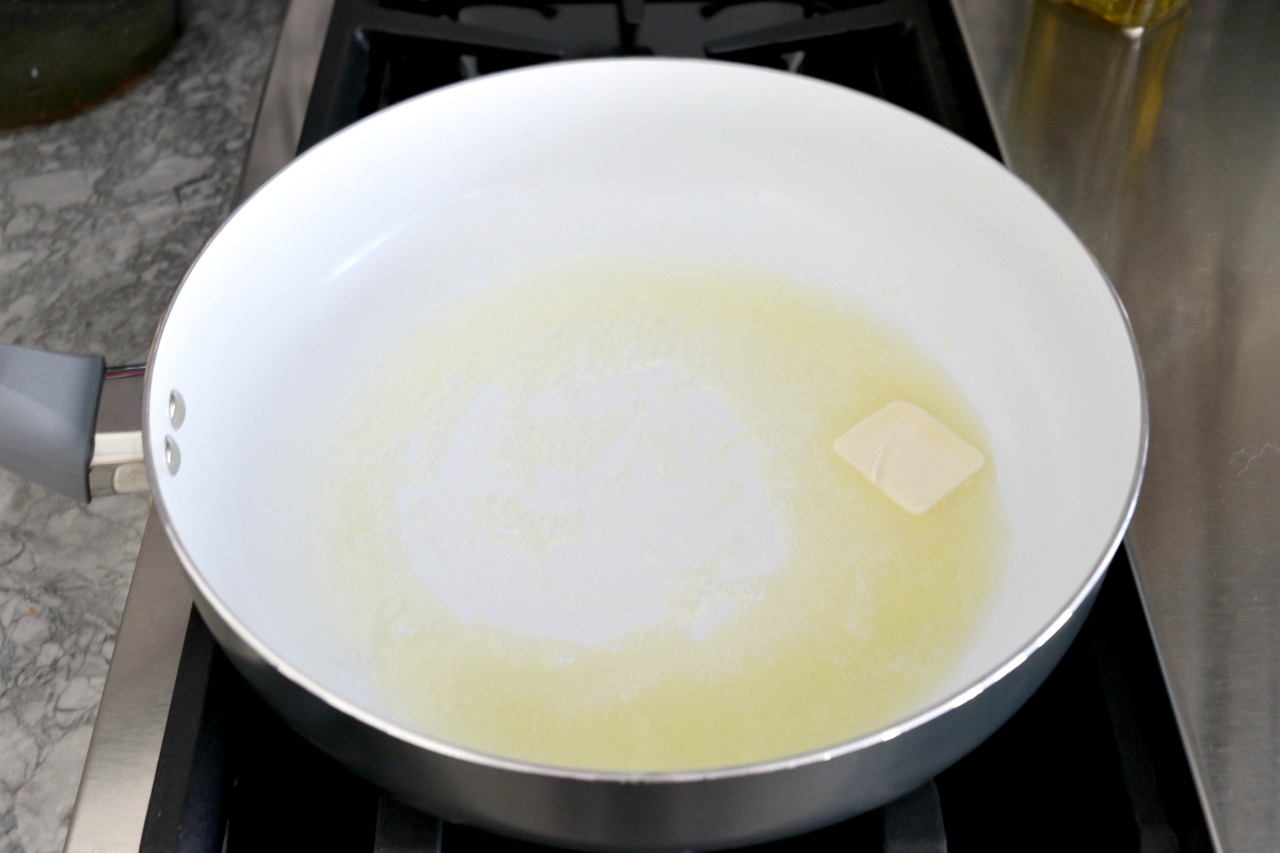 In a large saucepan melt the butter over medium heat.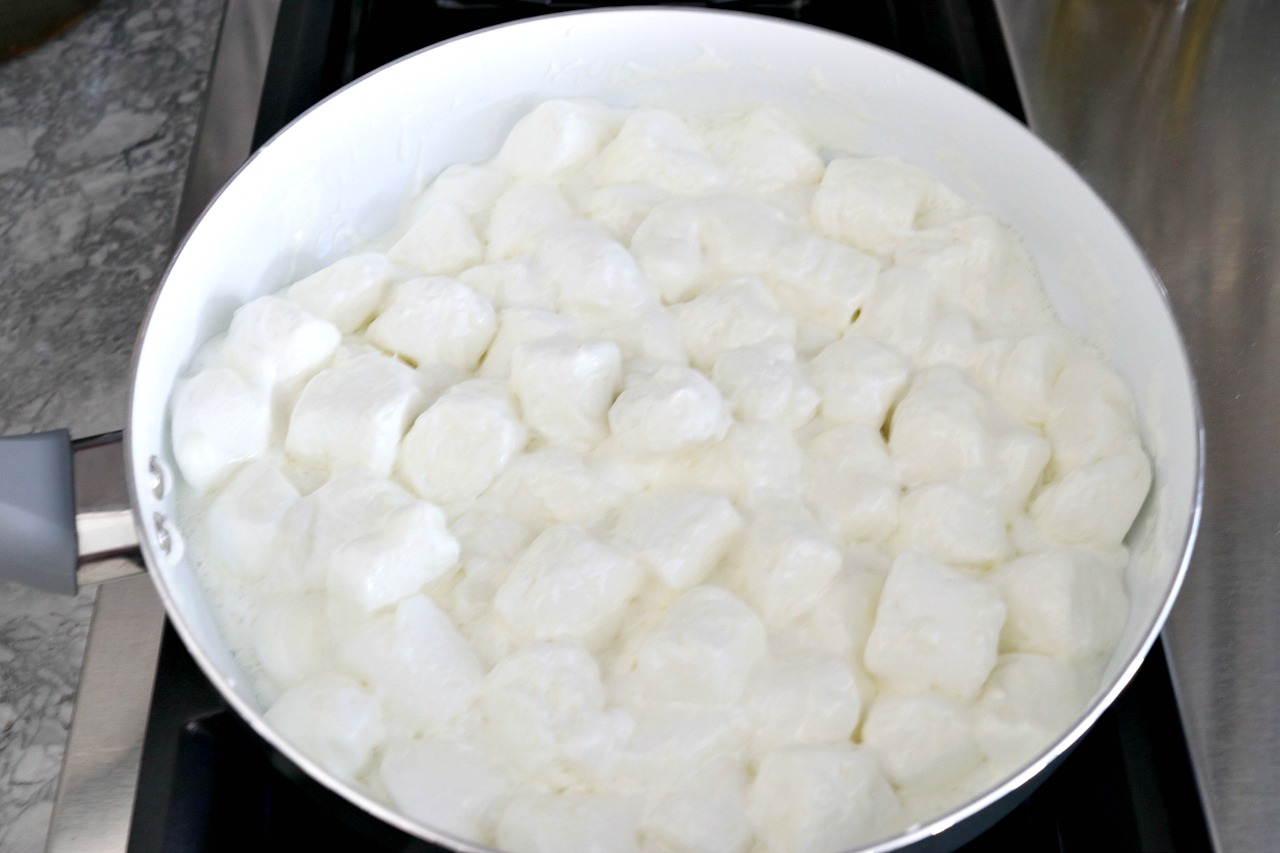 Add the Marmallows and stir until completely melted. This usually only takes a couple minutes.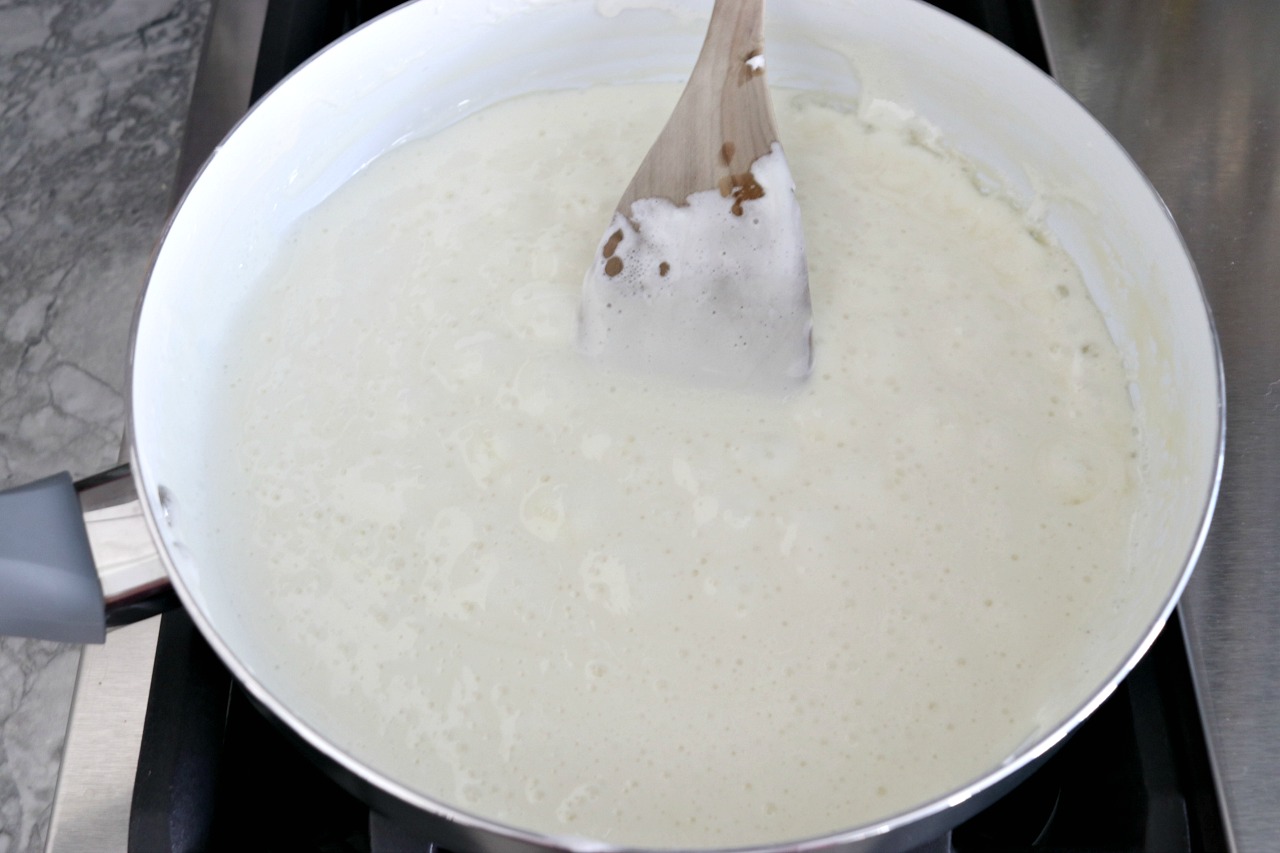 Once the Marmallows are fully melted remove from heat.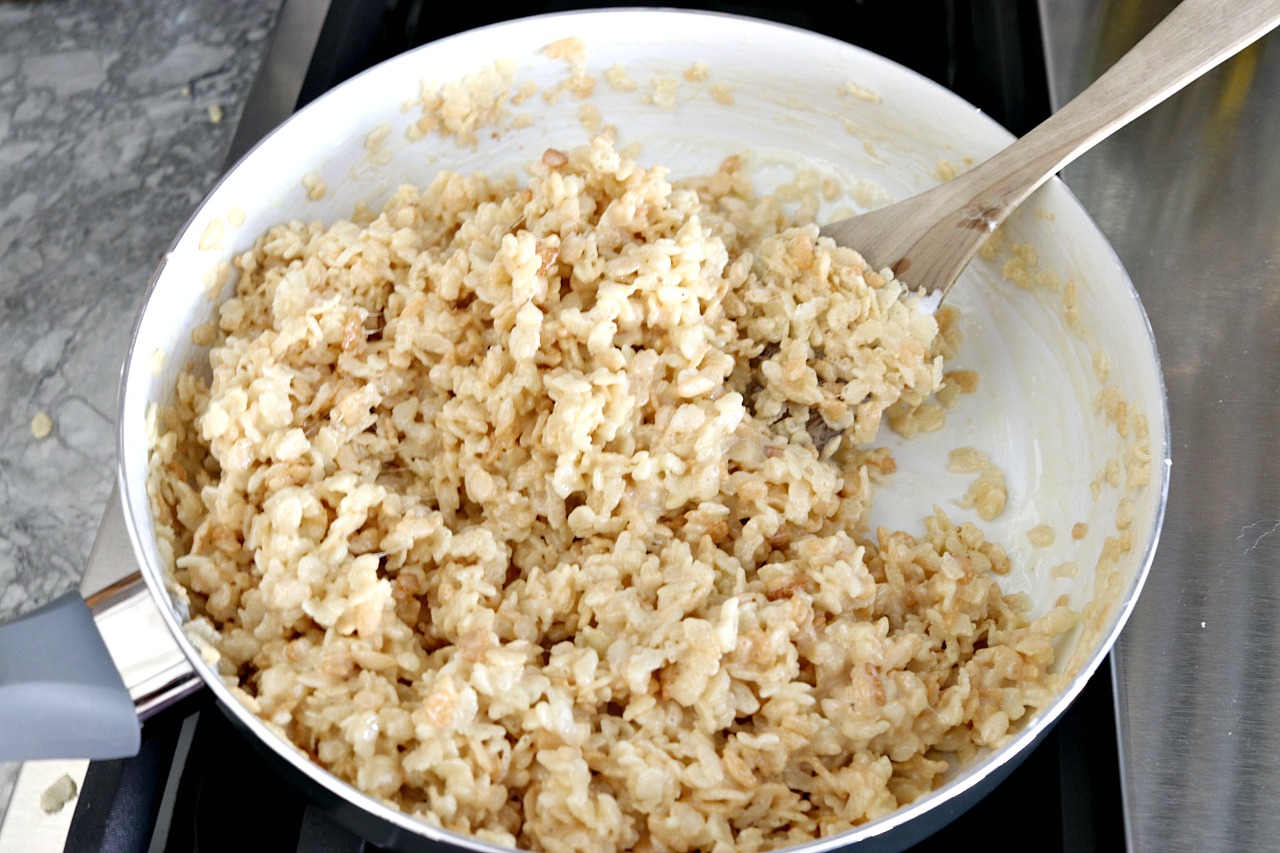 Add the Rice Krispies. I like to add a cup at a time and stir in the cup completely before adding the next cup. This seems to make it a little more manageable and less cereal falls out the sides.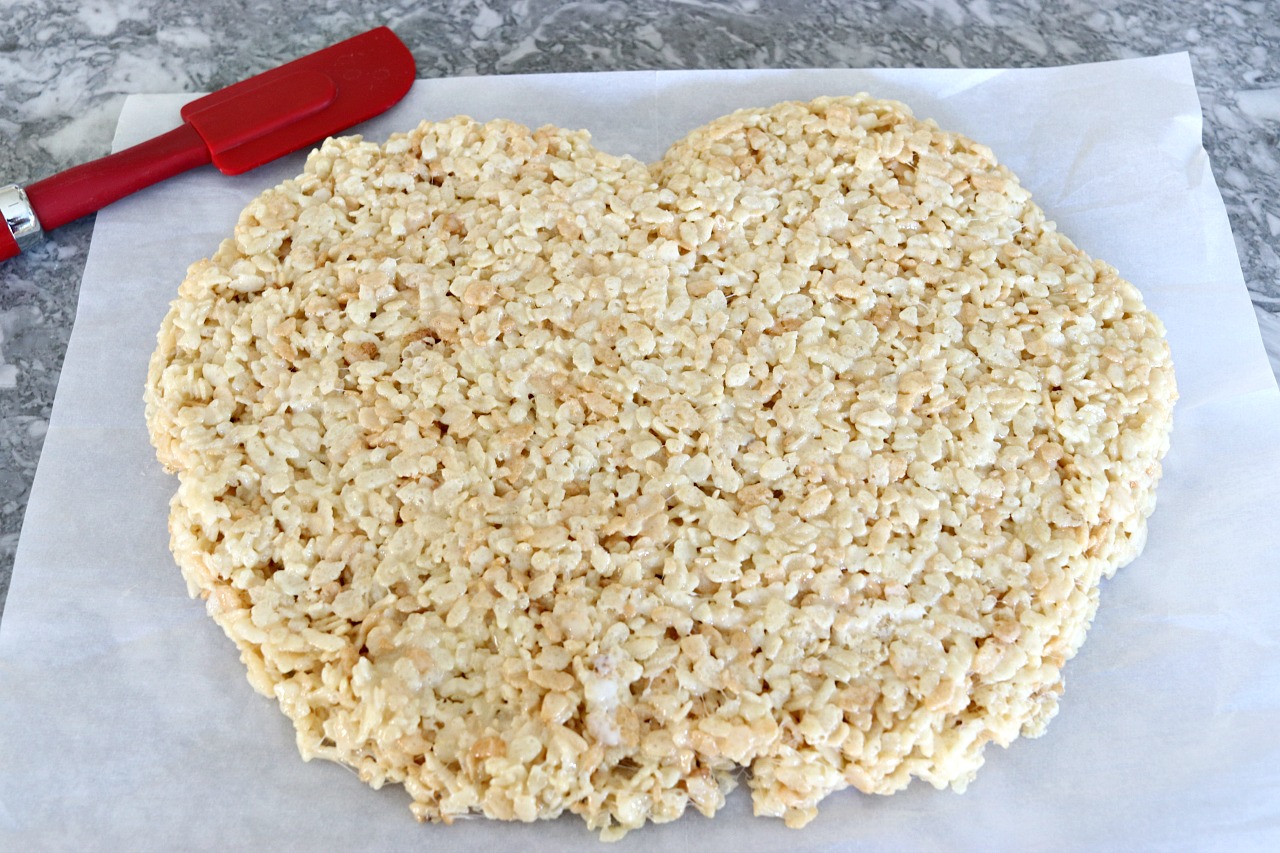 Transfer the mixture using a Silicone spatula to a pan coated with cooking spray or wax paper. I spread my mixture out onto a wax paper and flattend it out to about 1/2 inch thick with my silicone spatula. I actually made it into a big heart.You could  leave it that way and decorate it, or write a love note on it!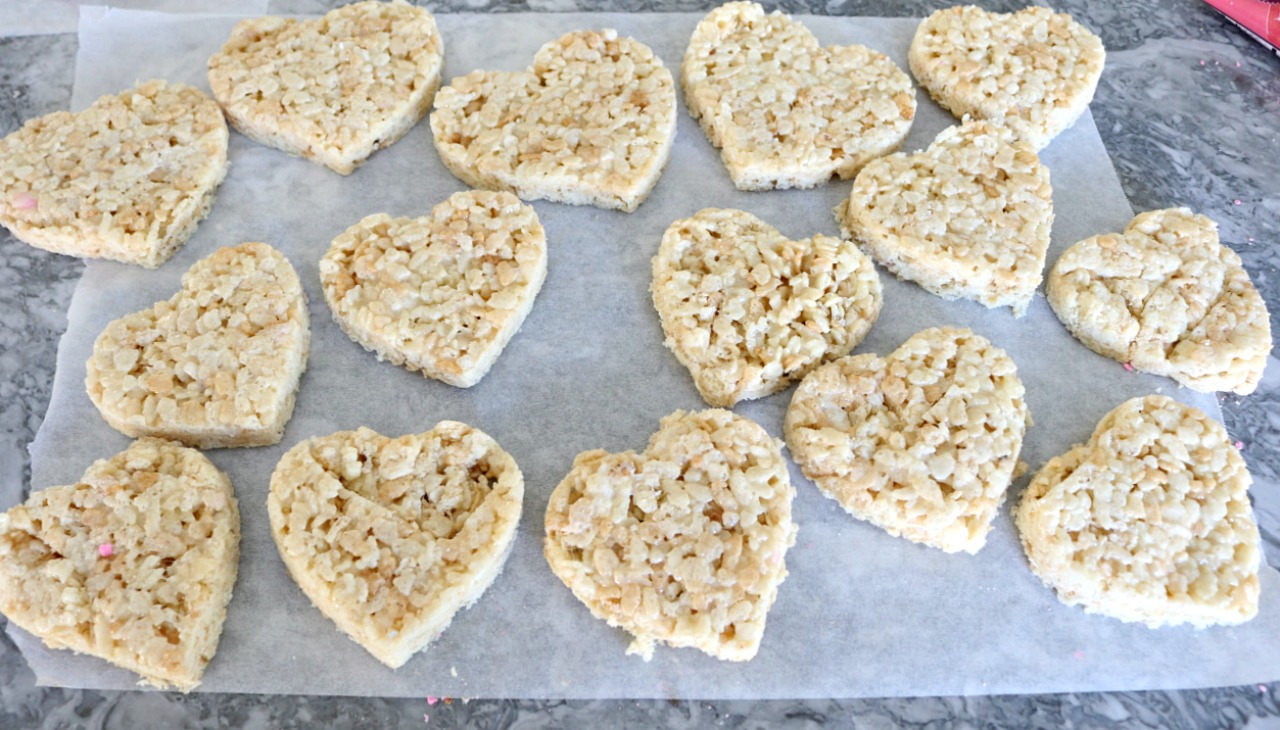 I decided to cut mine out in to smaller hearts so I could give them to more people. Now this was easier said than done. Let me tell you Rice Krispies treats can be tough to cut into! So if possible I recommend getting a comfort grip cookie cutter like this one. Trust me your hands will thank you!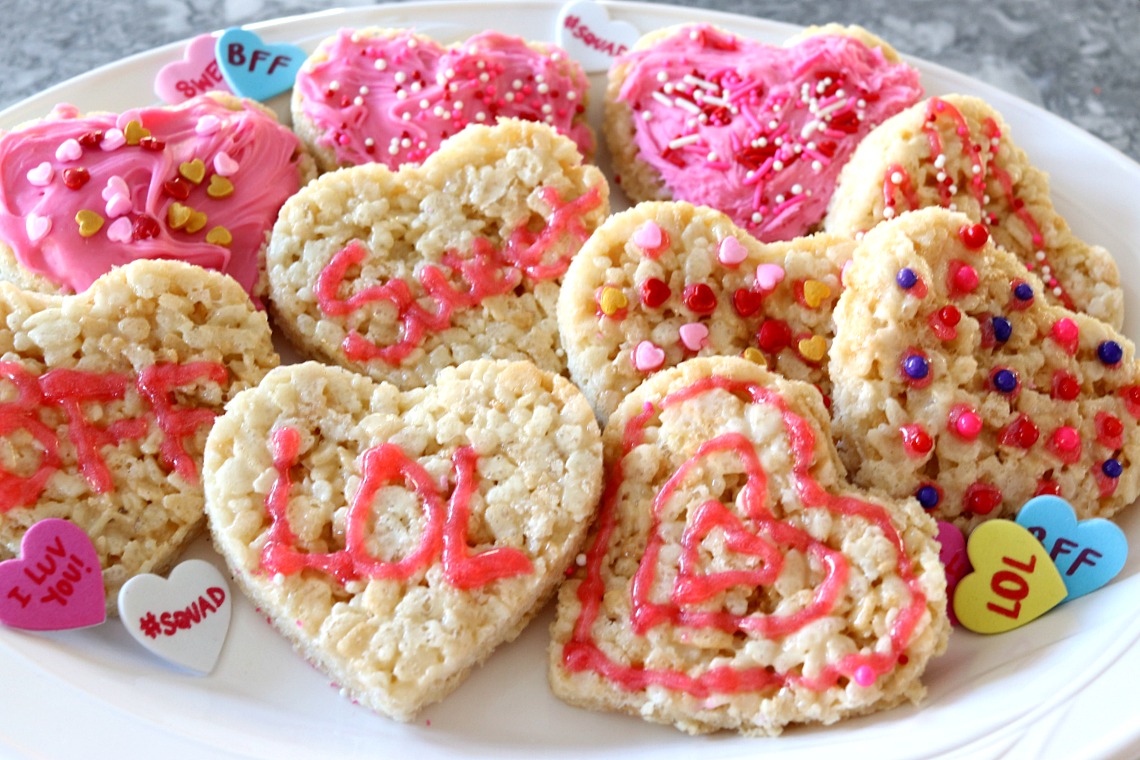 Once the Rice Krispies treats were all cut, the kids and I decorated them using sparkle gel, sprinkles and the pink candy melts. The pink candy melts came out thick like frosting so it was perfect to spread on the hearts. The kids always have a blast decorating treats for their friends and teachers. We wrote cute little words on some of the hearts using the sparkle gel.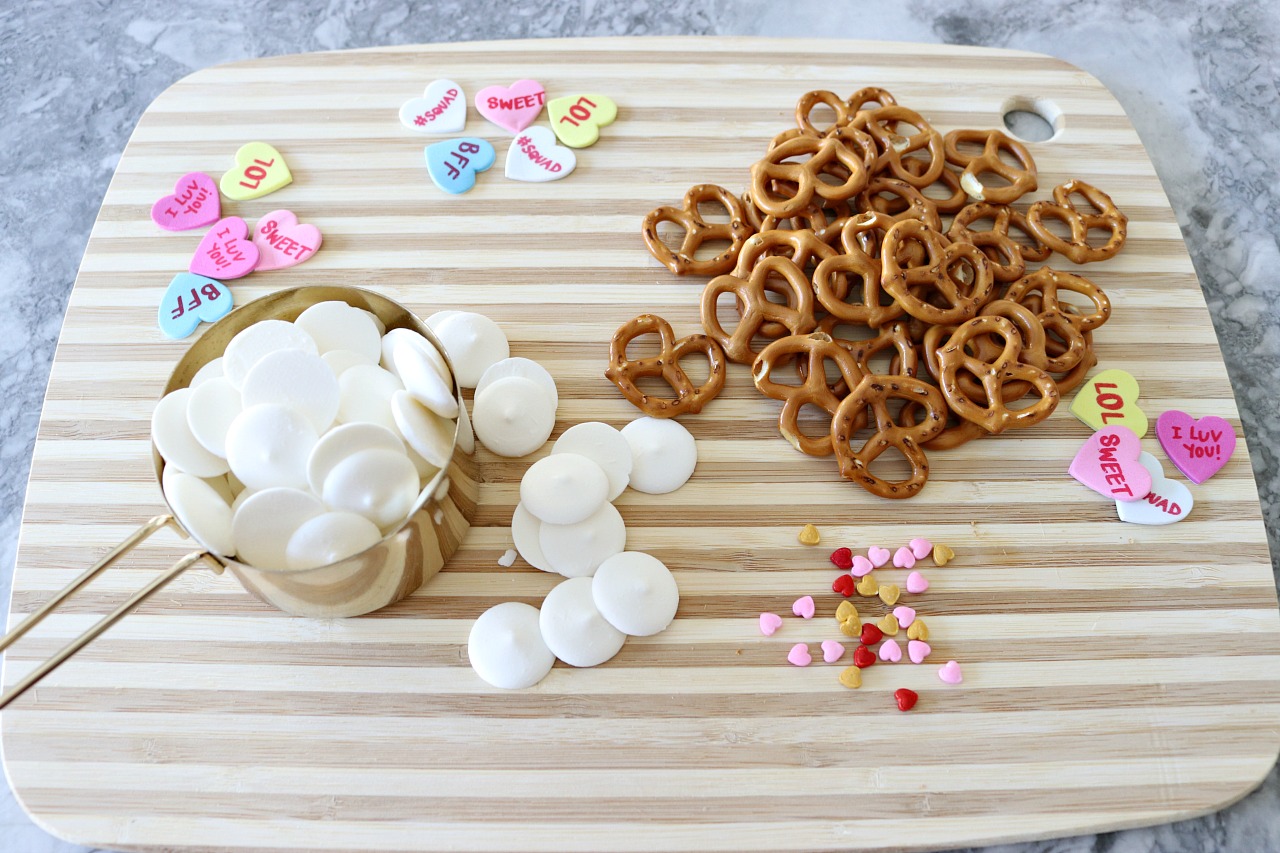 Next we moved onto another staple and super easy treat, chocolate dipped pretzels. In this case we used white and pink chocolate melts. For this easy treat all you need are, pretzels ( I prefer to use unsalted for these treats), chocolate melts and some sprinkles if you like.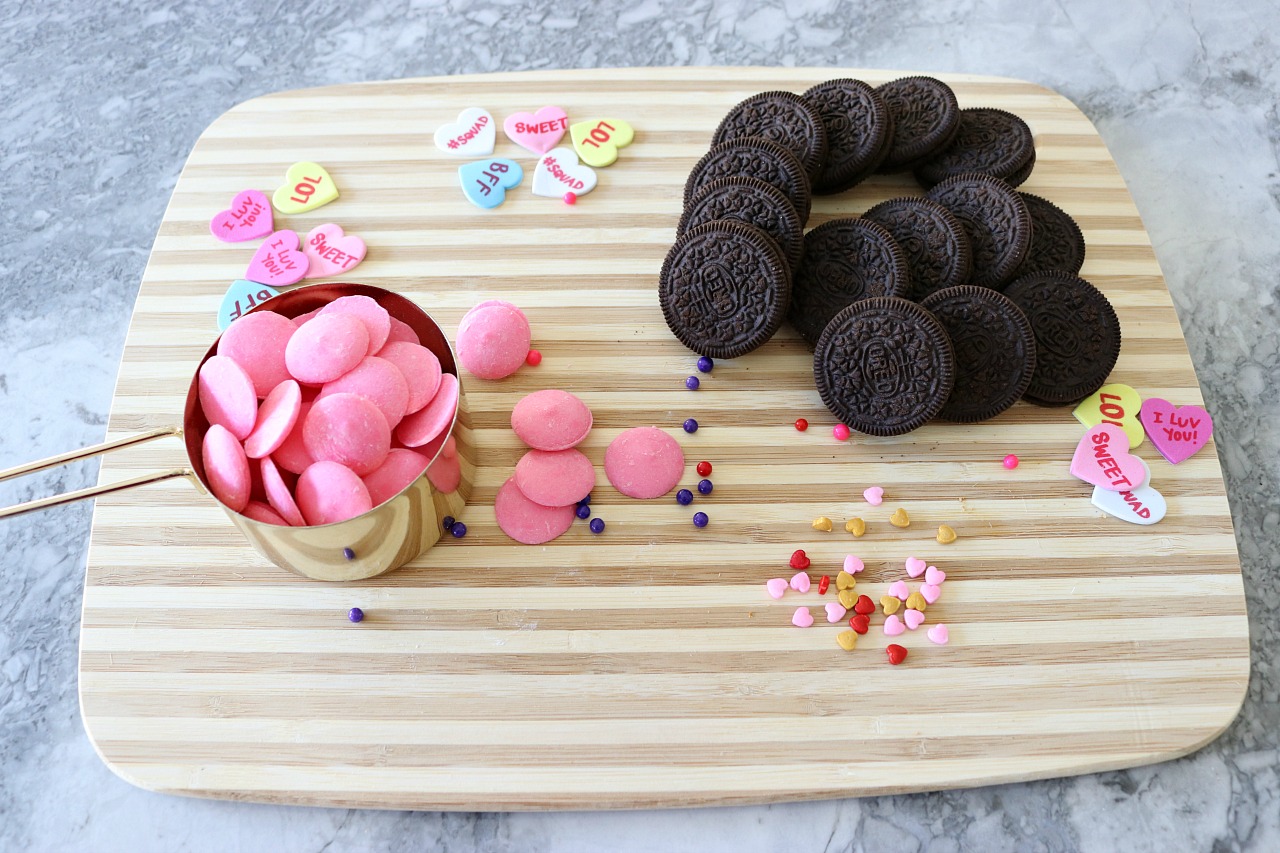 We also decided to make some chocolate dipped Oreos as well. Now I don't make these treats often, usually because I don't keep Oreos in the house, but the kids LOVE these treats so I thought I'd throw them into the mix. This treat can be a little pricey, depending on the cost of the Oreos.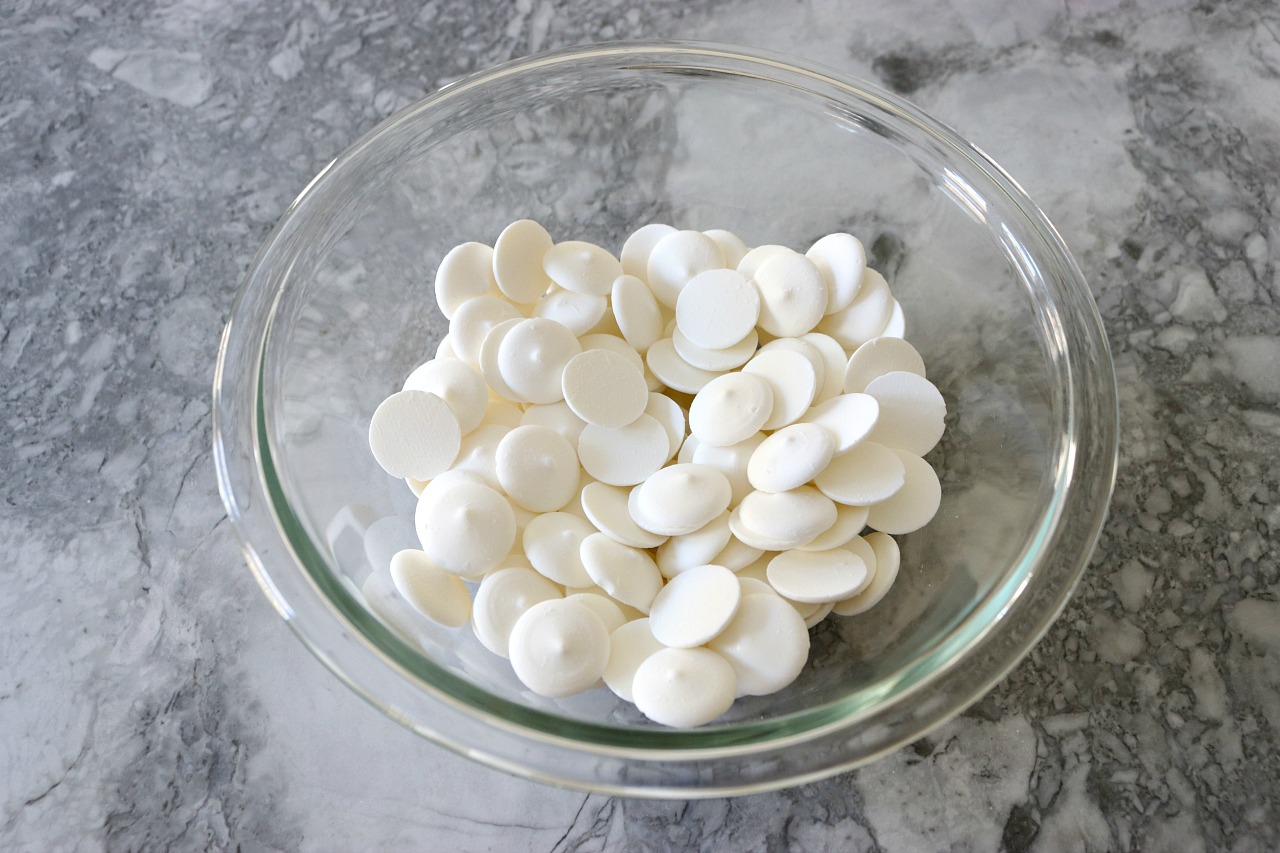 Simply pour the chocolates into a microwave safe  bowl and heat in the microwave.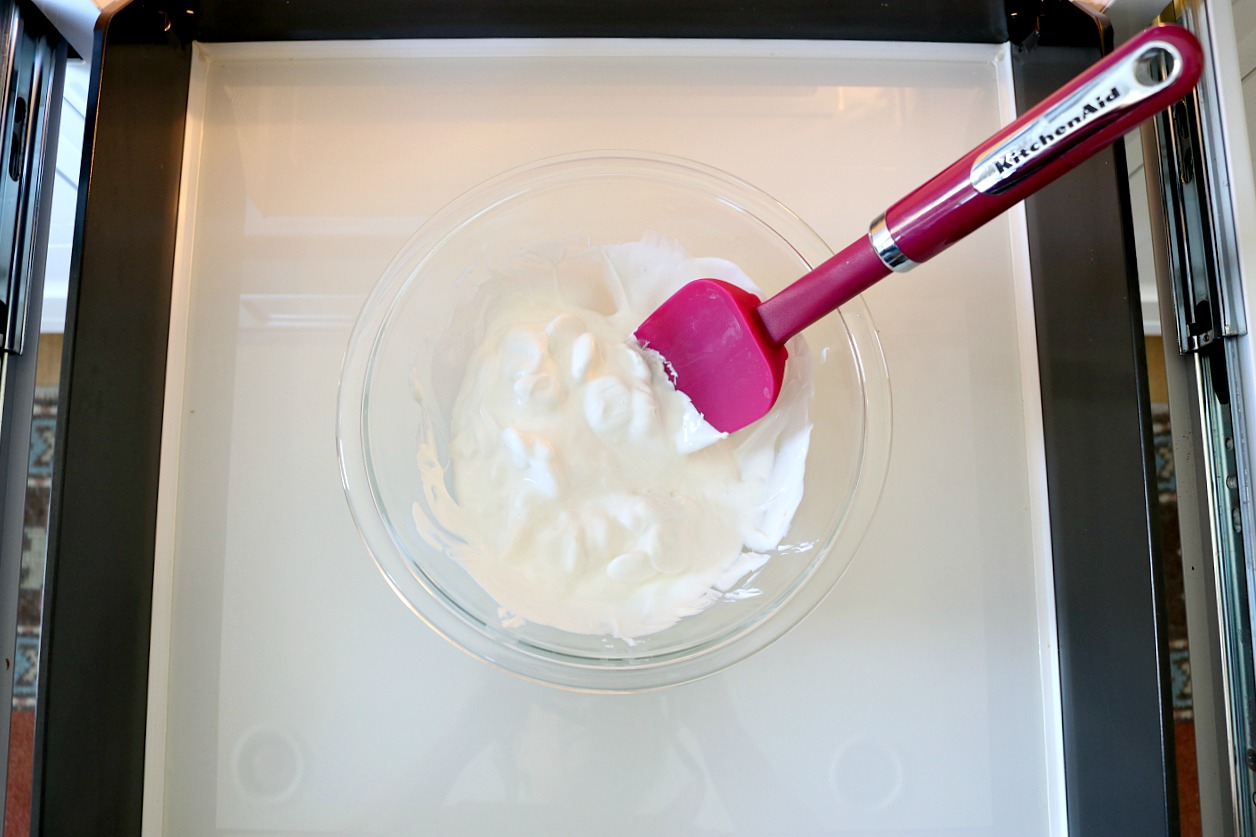 I like to put the candy in for 30 second intervals and stir the chocolate after each interval. You never want to overcook the chocolate or it will get thick and hard, which happened to my pink candy!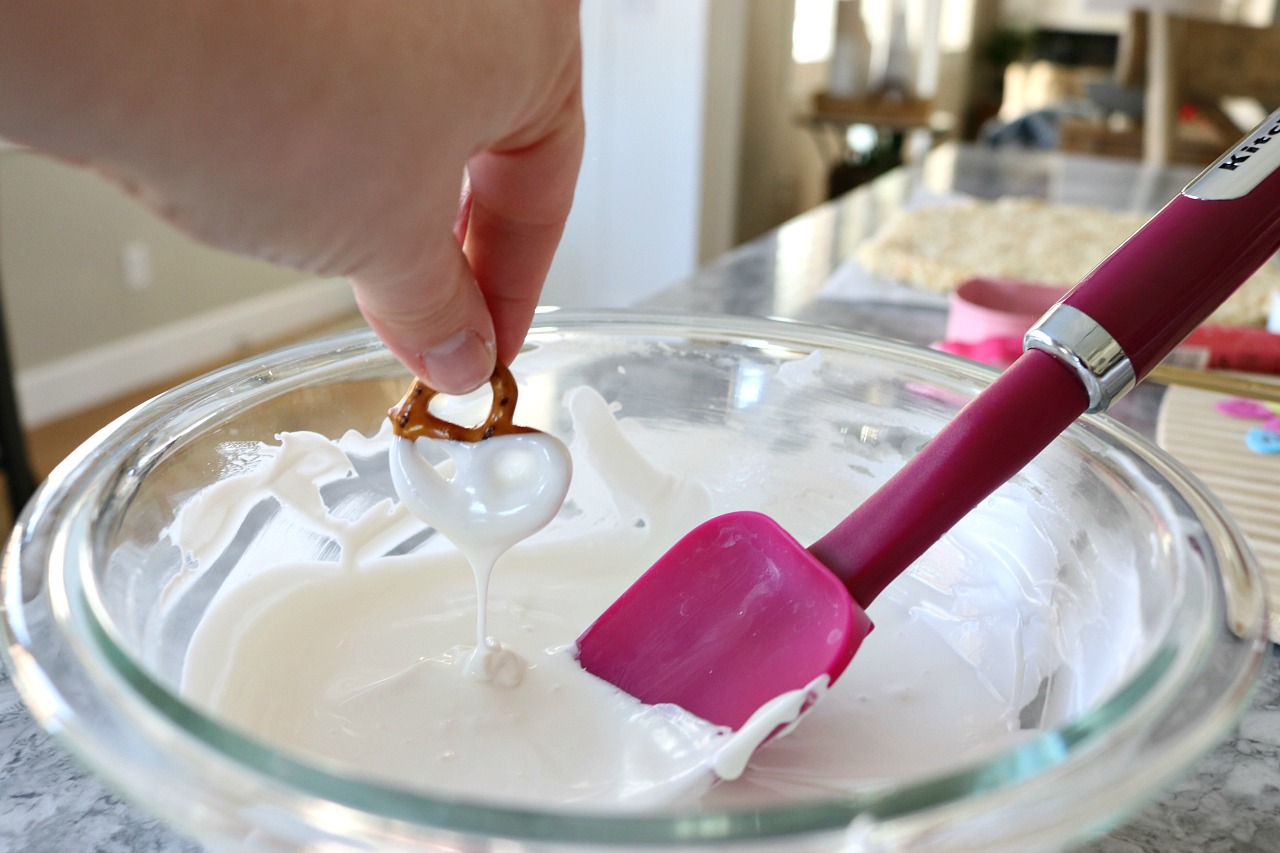 Once the chocolate is nice and melted get to dipping! I like to leave a little less  than half the pretzel not covered. I also don't cover all the Oreos on a lot of them and on some I cover completely. Can you guess which way my kids prefer?! Not dipping them completely makes it a lot less messy for you and the chocolate goes a lot further.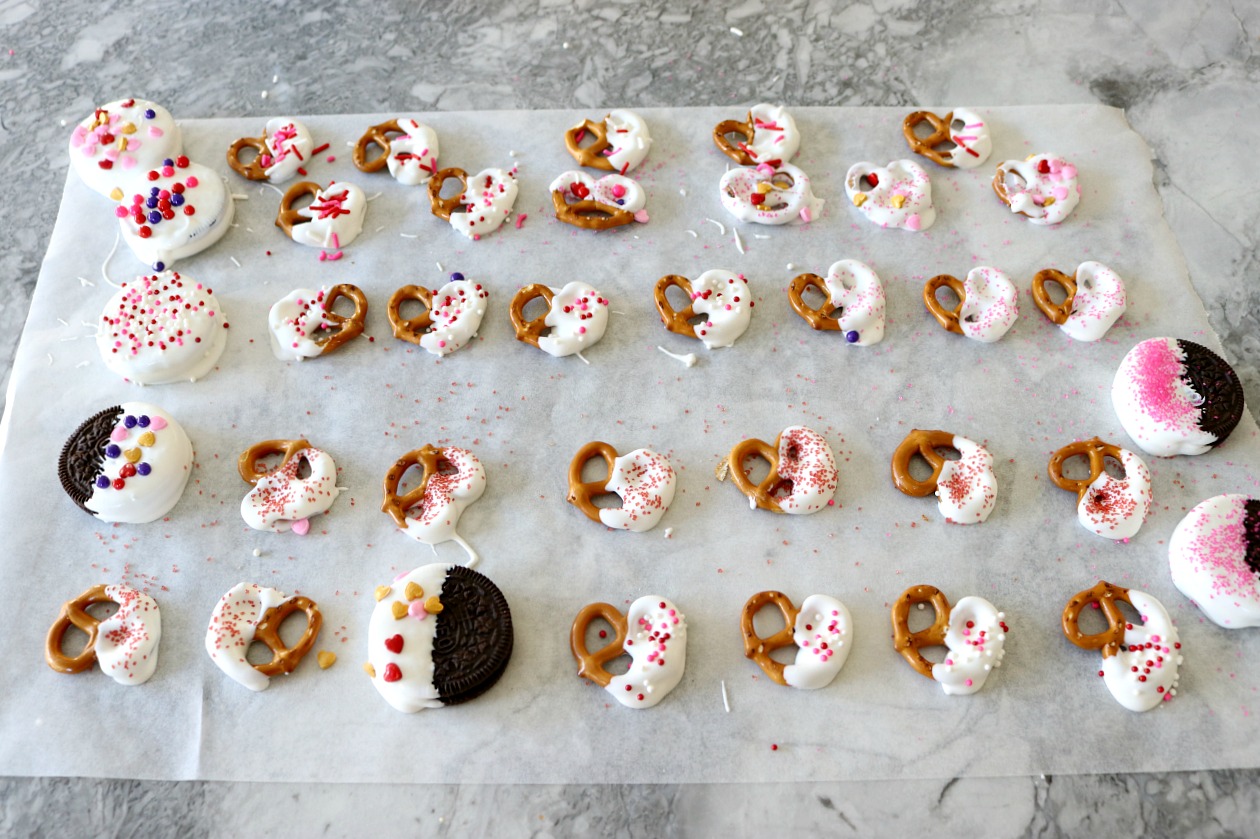 Once they are dipped to satisfaction you lay them on some wax paper. If you are adding sprinkles or topping you will want to do that after you lay out 5. You don't want to wait to long because the chocolate hardens fast and the sprinkles won't stick once it hardens.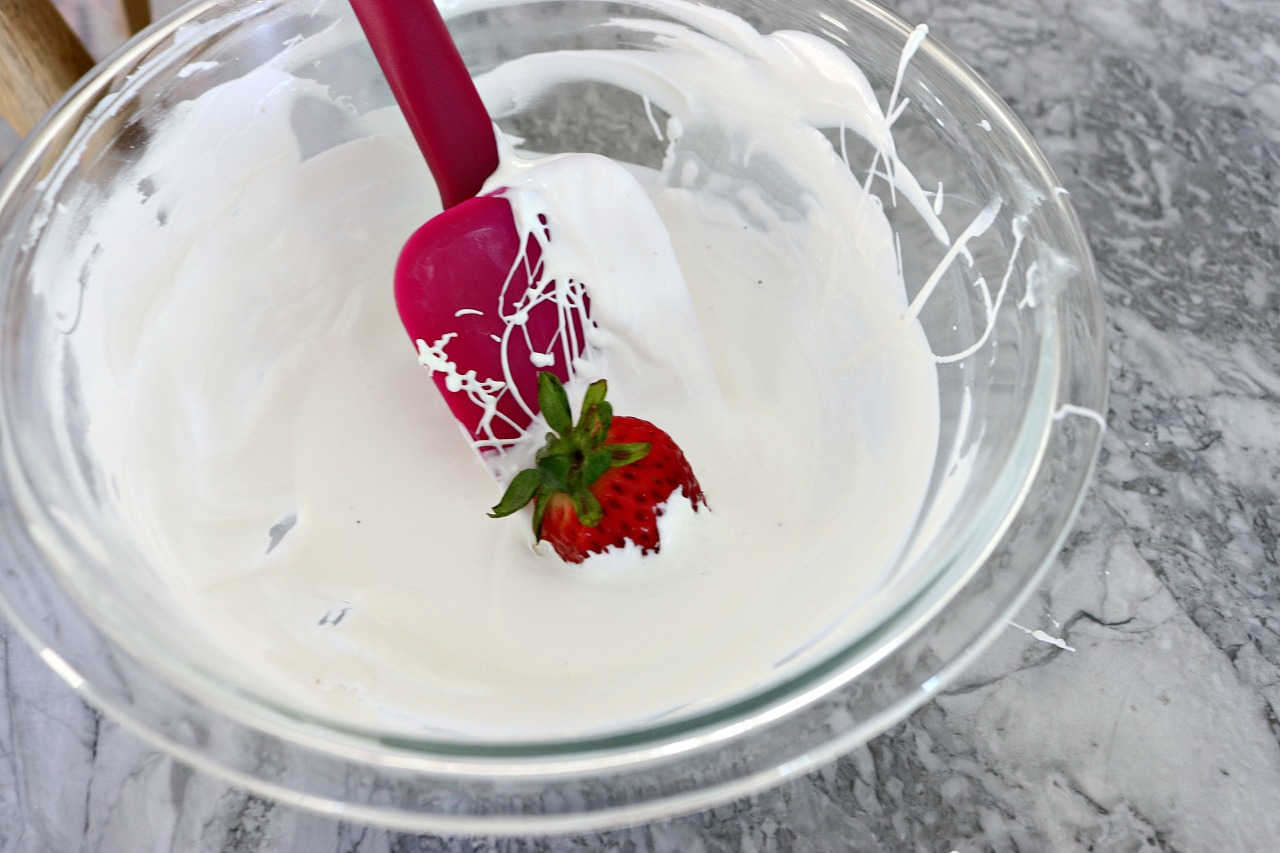 Of course no Valentine's Day is complete without chocolate covered strawberries! I happened to  have strawberries on hand so in they went. I made a little bit for my kids only. This would be an expensive gift to give to the neighbor kids!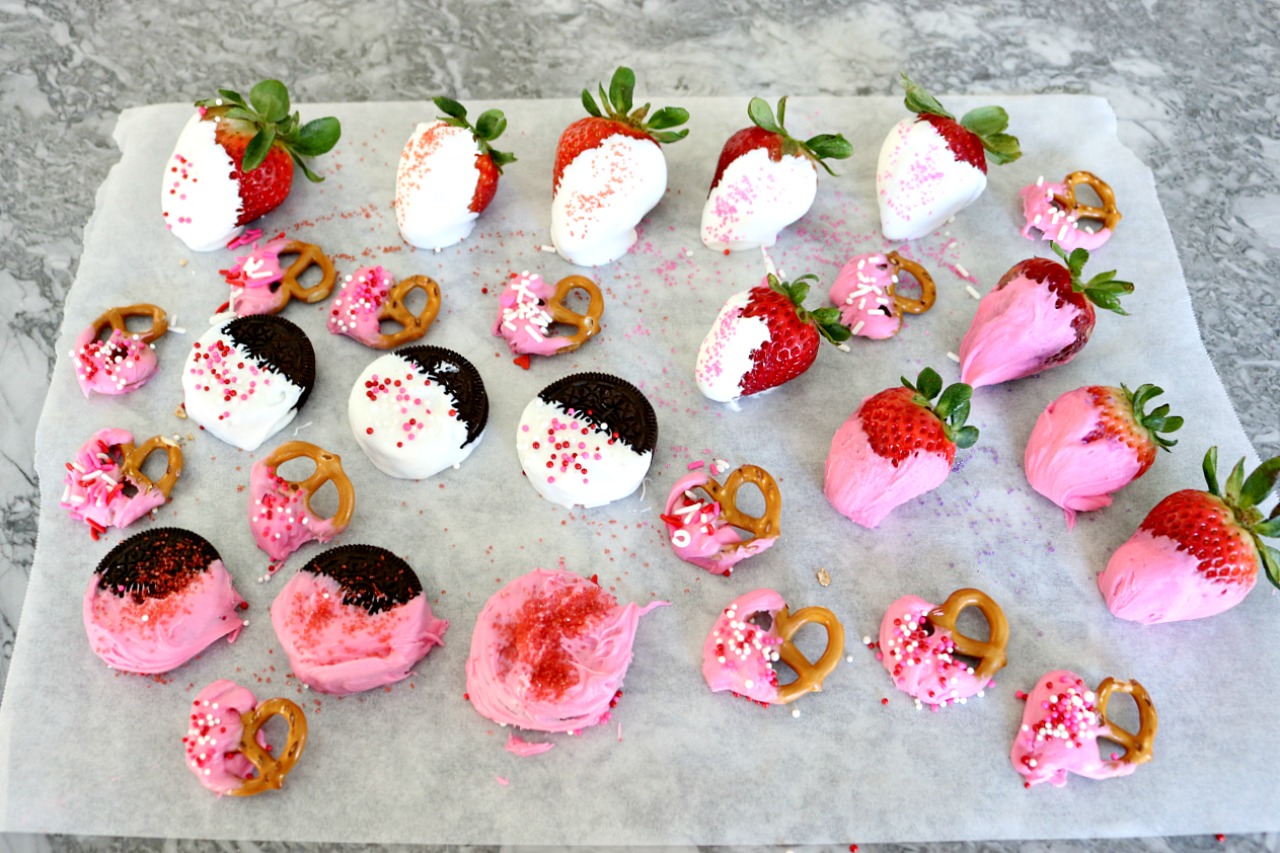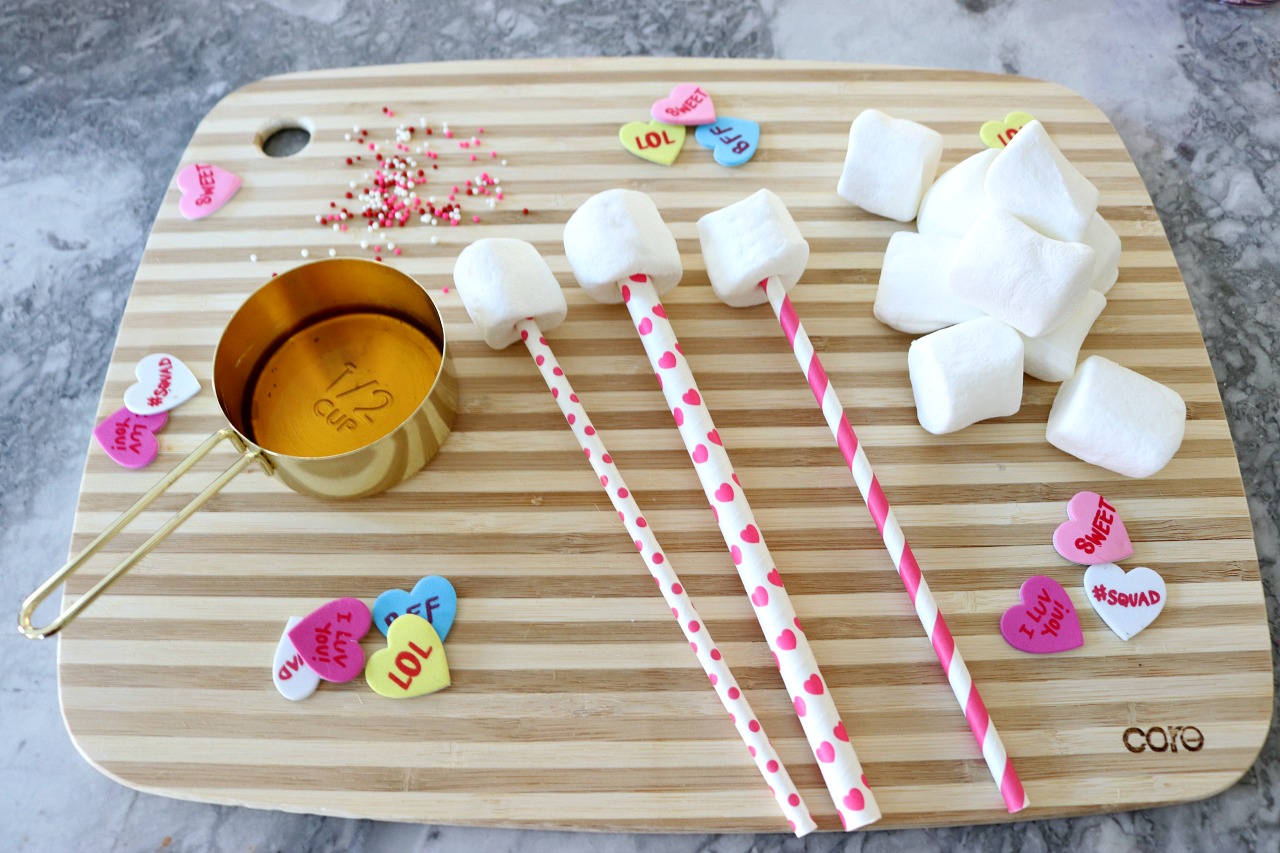 This is a fun little treat I started making a couple years ago. I call them marshmallow pops. At first I wasn't sure it would be tasty, but my kids ate them up. Now they request them, almost daily! All you need for the marshmallow pops are: marshmallows, syrup, paper straws and sprinkles. All you need to do is stick the straw into the marshmallow, roll the marshmallow around in the syrup and sprinkle the sprinkles on. The biggest tip I can give you making these, is to do the sprinkles over a trash can or the sink. Also, coat the marshmallow completely with syrup, but let it drain for a bit before putting the sprinkles on.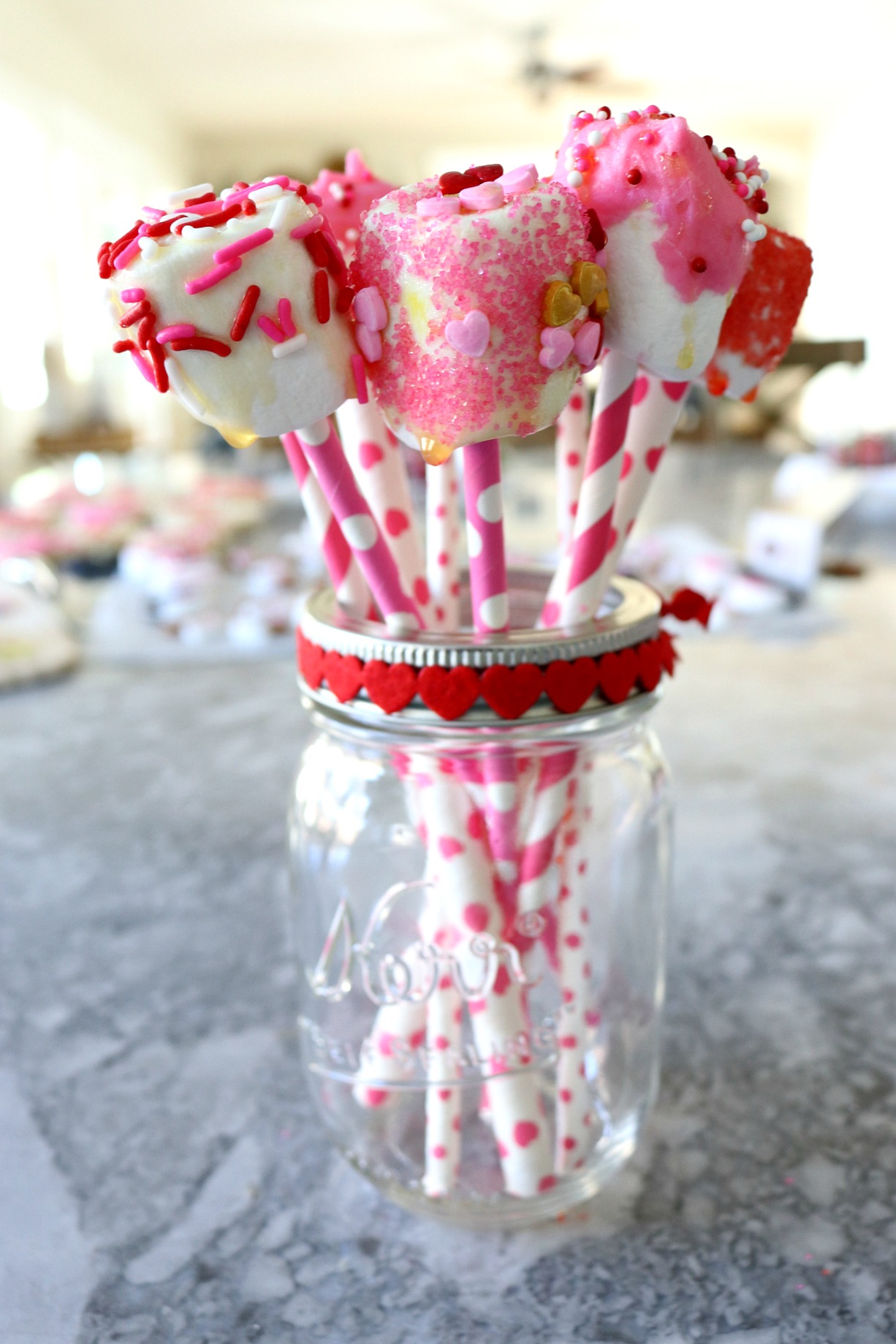 Once done put them in a little mason jar. They look really cute once they are done. These are great for birthday parties too. Some syrup will drip, but it usually absorbs into the marshmallow quickly. If you don't want to hand out mason jars, then I just put a couple together and wrap the tops with clear wrap and tie it with a little ribbon.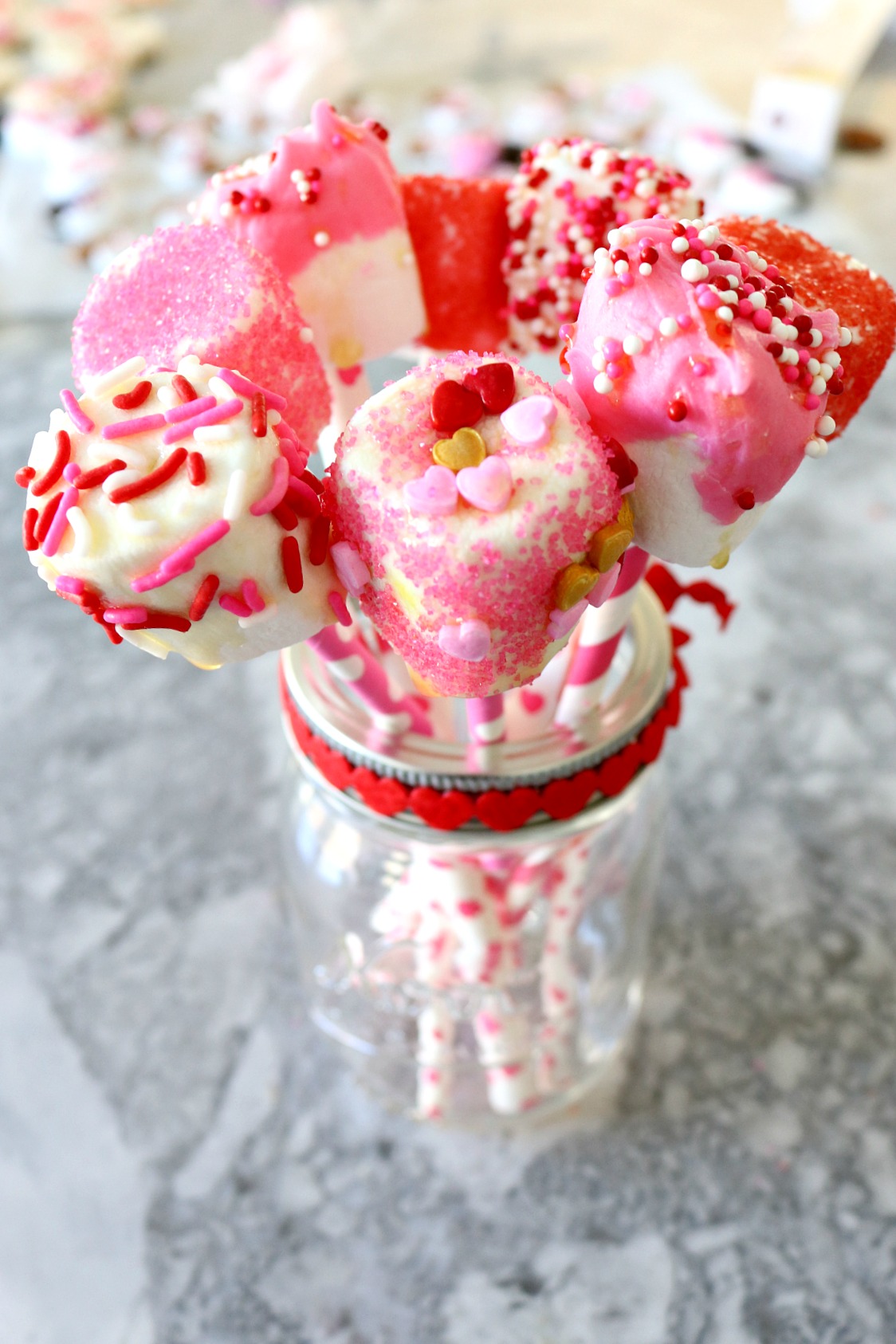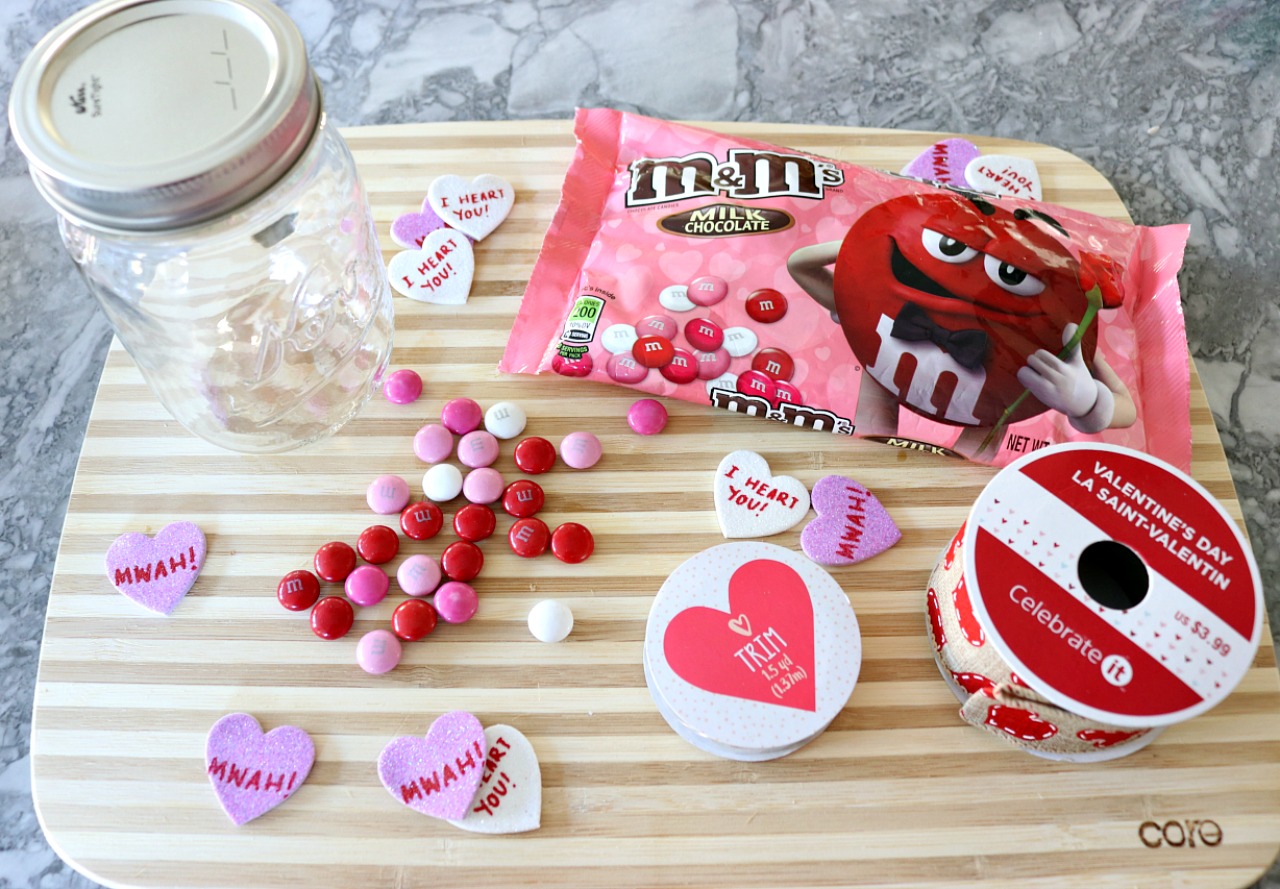 The last easy Valentine's Day treat is actually the easiest treat of all. It's also the one I give to the kid's teachers for holidays the most often. Simply because M&M's come in all the holiday colors and who doesn't love M&M's! So all you need for this treat are: M&M's (preferably in a color that goes with the holiday), mason jar, and some cute holiday ribbon. Simply pour the M&M's into the mason jar and close the lid. Then take the ribbon and tie it around the jar. Sometimes I get fancy and bust out the hot glue gun and make a little bow, but not always.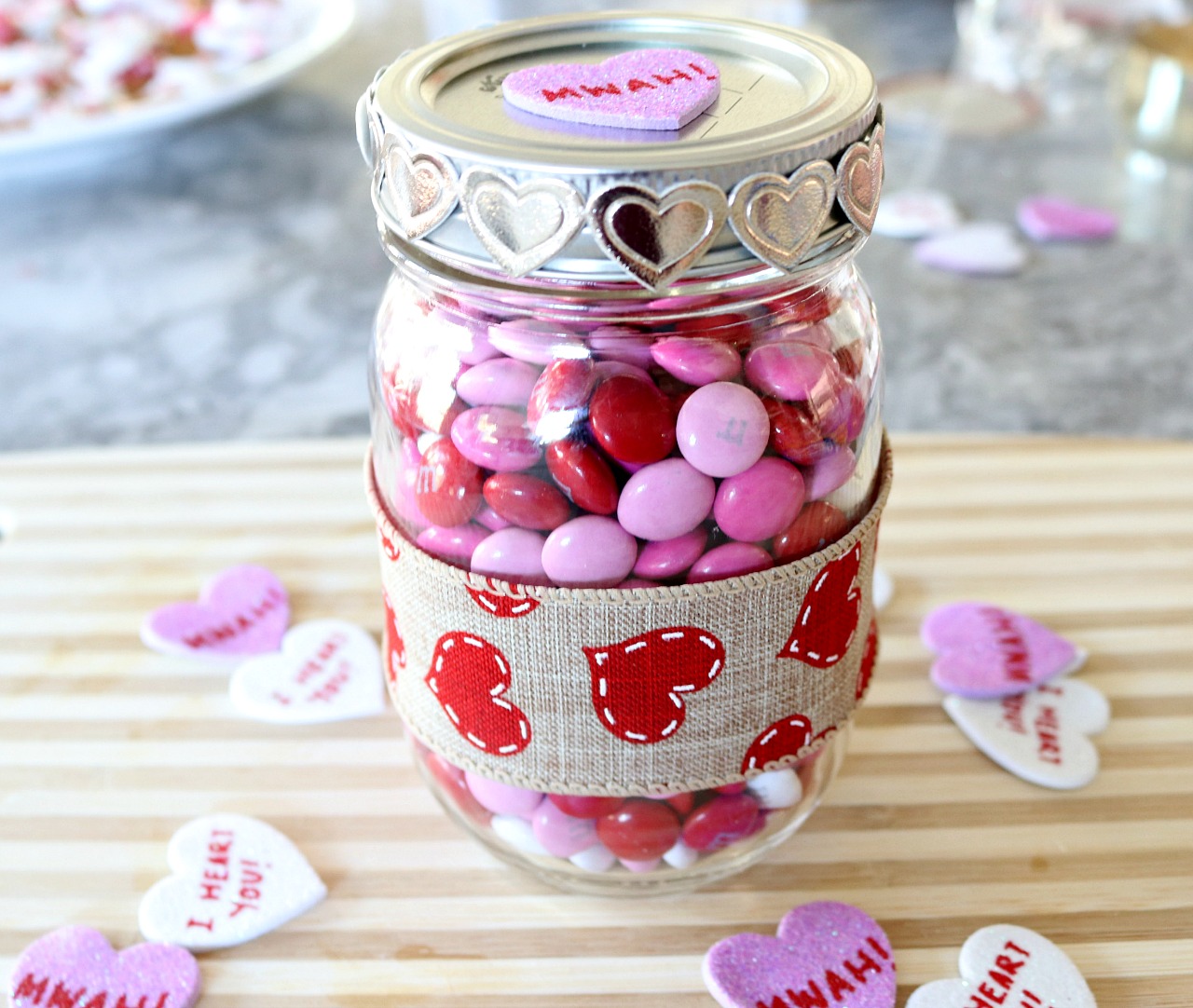 I found this cute ribbon at Michaels. This is a simple little treat, that doesn't cost too much, and just brightens up the teacher's day.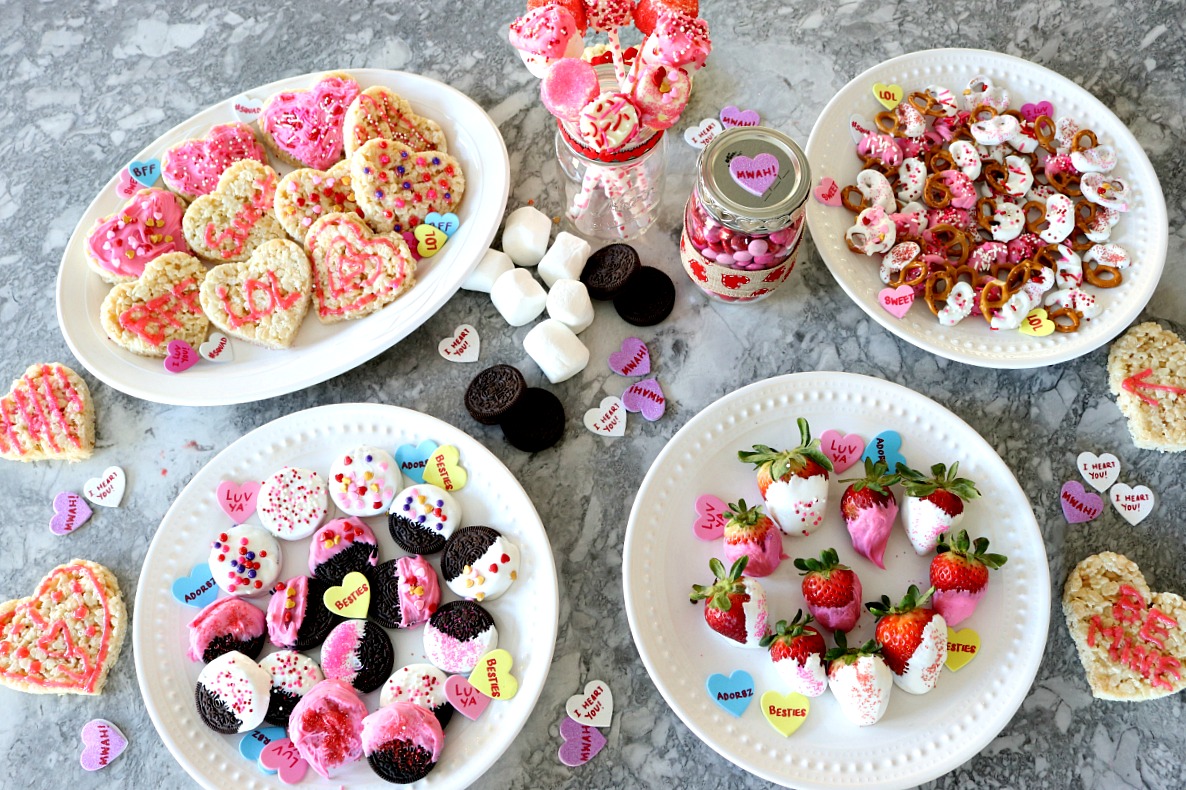 Once you are all done you can display them on plates and serve, or put them into little goodies bags. These treats would also be fun activities for kids, or adults, to do at a Valentine's Day party.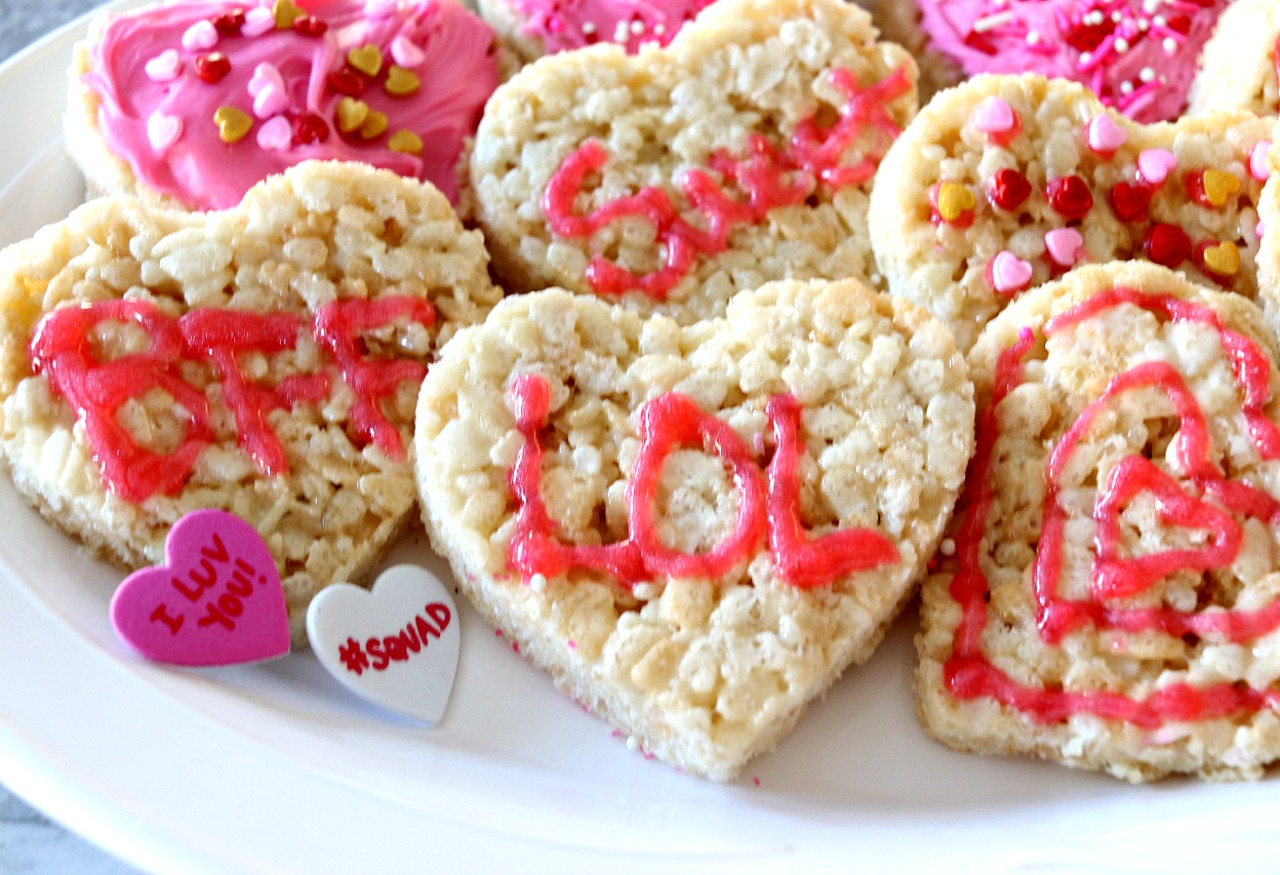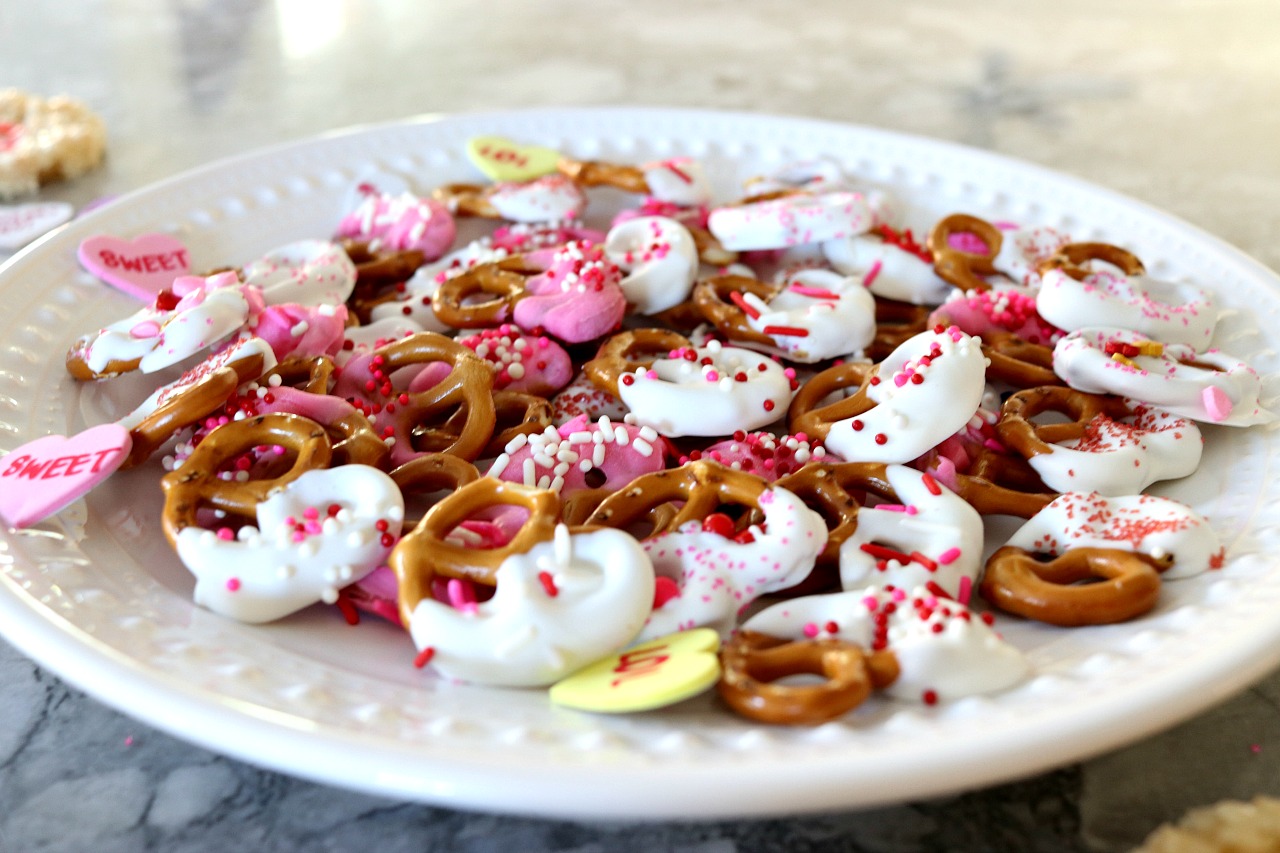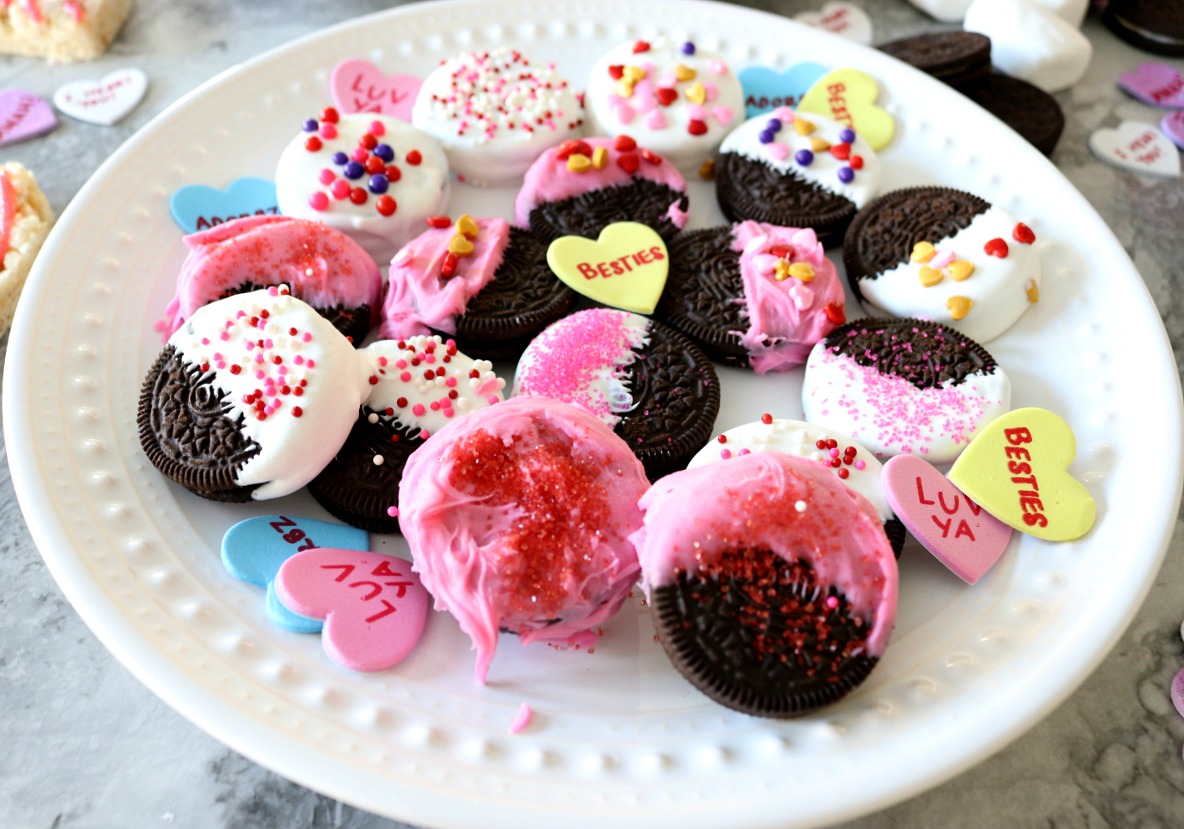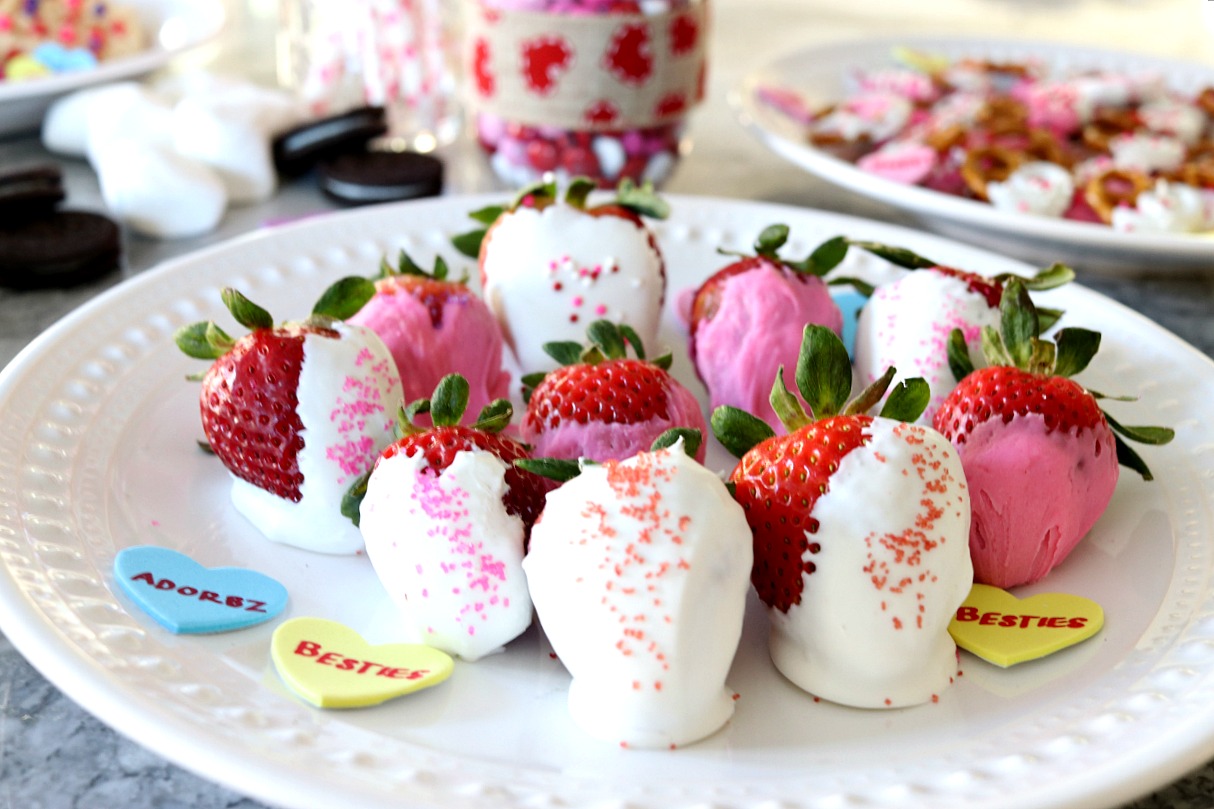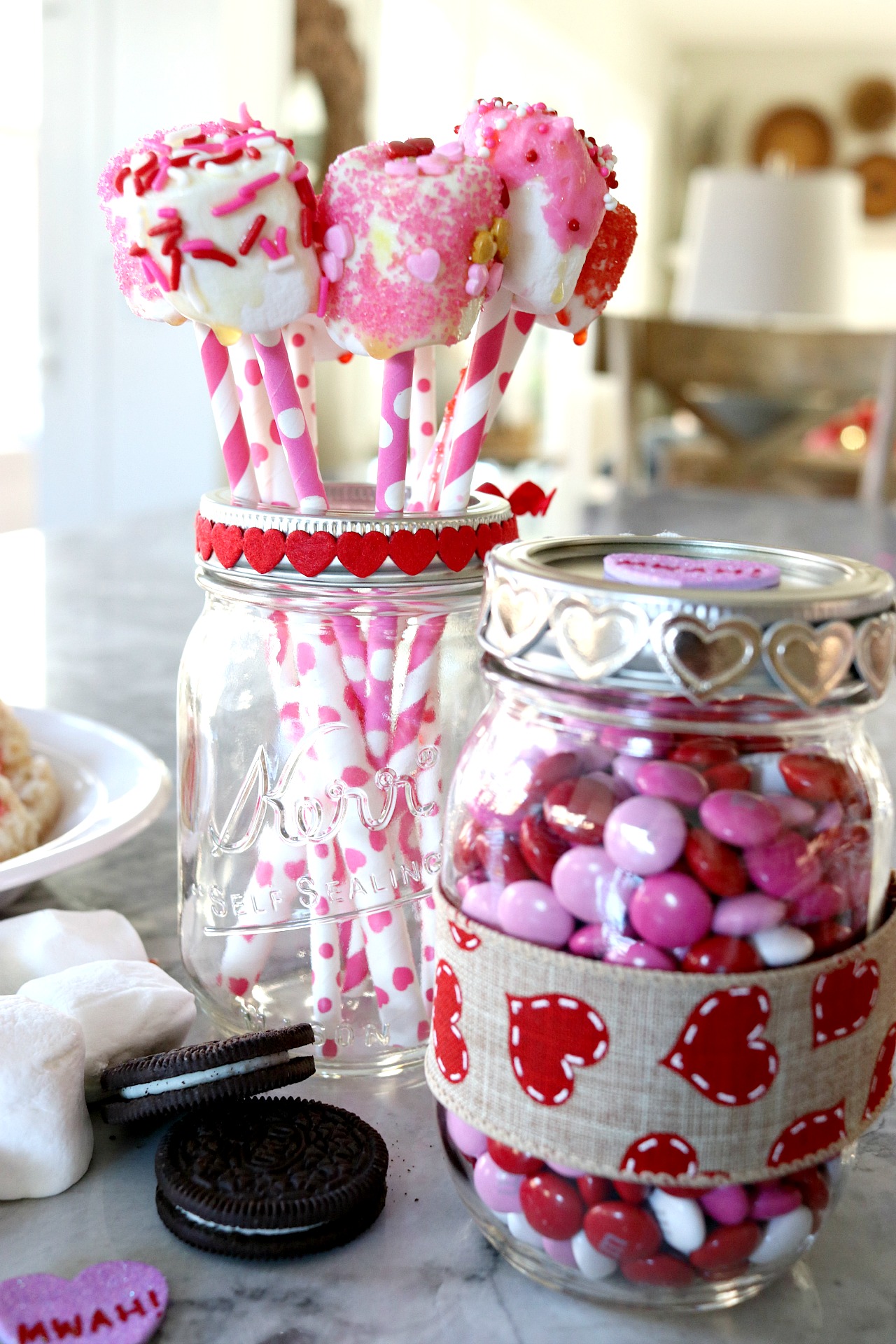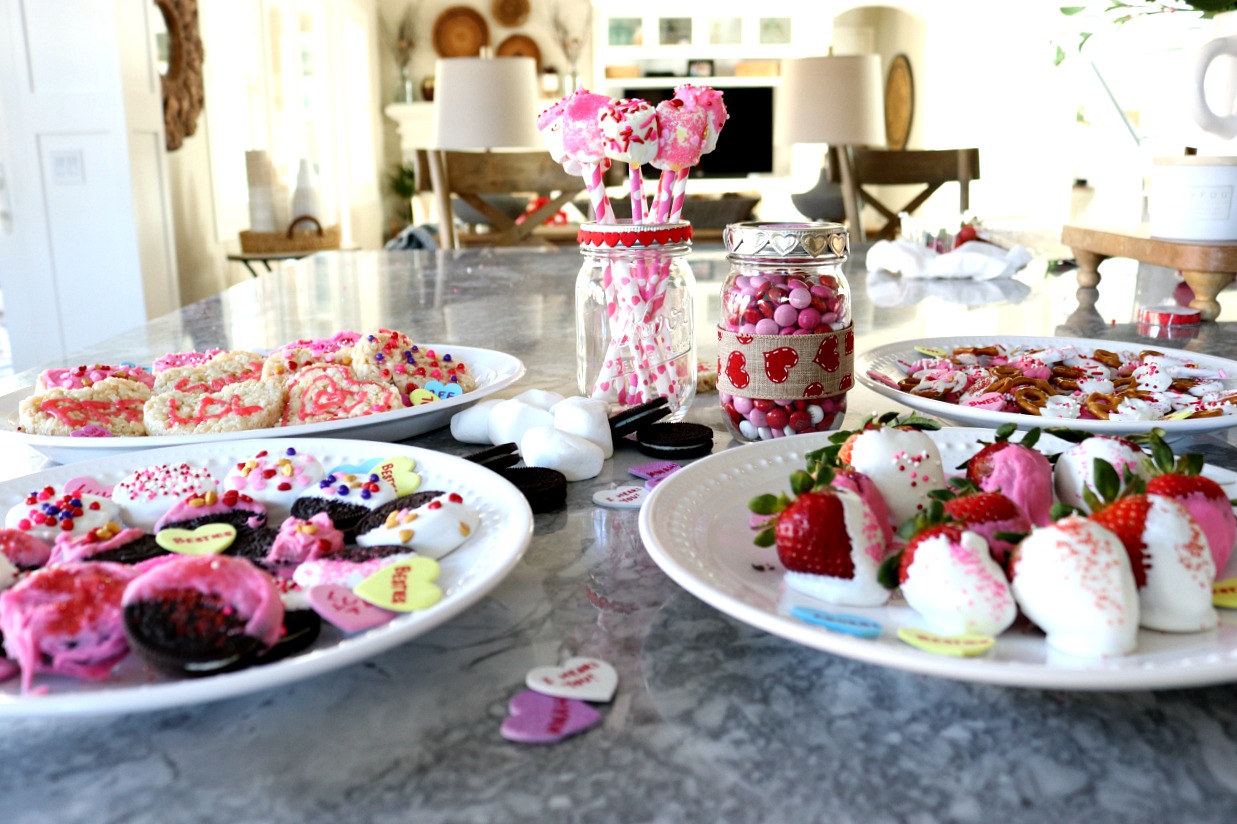 Well there you have it! Some quick, easy and in expensive Valentine's Day treats. I hope you enjoyed this post and feel inspired to make some goodies this Valentine's Day. Have a loved filled month!